The Art Pedagogue is Present stiller til skue kunstpedagogikken og tar utgangspunkt i rommets, tidens, tingenes og menneskenes performativitet gjennom handling og samtale og utforsker kunnskapsprosesser.
The Art Pedagogue is Present er del tre i den tenkte performance-triologien KODeT – Kunstens Områder og Dens Tilstedeværelse.
Mandag 27.05. kl. 9.15 – Fredag 31.05. kl. 15.30 Foajégalleri, Campus Notodden
Performancen kan både forstås, erfares, betragtes og deltages i. Du bestemmer. I det kunstpedagogiske feltet er kunnskap om kunst, danning og vitenskap sentralt. En kunstpedagog må ha teoretisk og praktisk kunnskap om kunstnerisk uttrykksformer, kunne skape kunstneriske praksiser og forstå utvikling av kunnskap om dette. The Art pedagouge is Present ønsker å skape en møteplass for utforskning.
VELKOMMEN!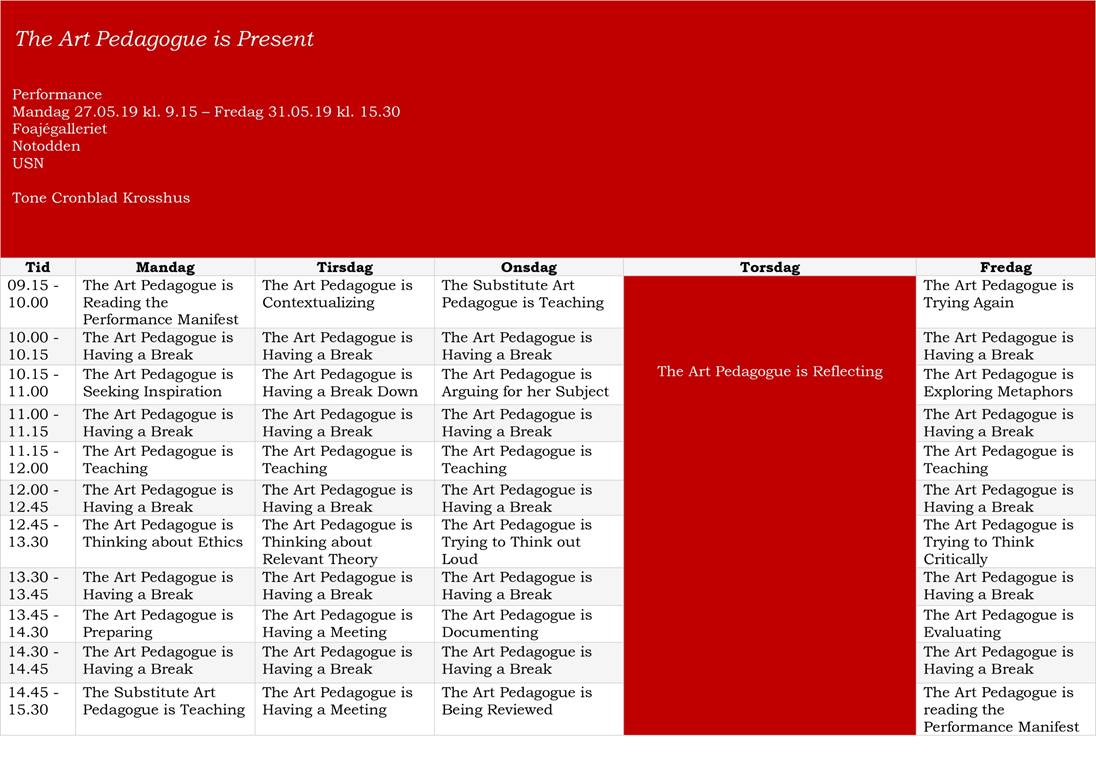 Foto: Joanna Magierecka